Monika Volsing has joined the wills, trusts and probate department of Winston Solicitors, North Leeds.
Trained as a psychologist, she converted to a notary, specializing in private client law. She is an Alzheimer Society Dementia Champion and a fully accredited member of Solicitors for the Elderly.
She said: "I enjoy meeting clients, recognizing their needs and finding the right solution for them, ensuring that my legal advice is tailored to each individual."
With eight years of experience in wills, estates, powers of attorney, acting powers and trusts, Volsing brings new experience and in-depth understanding to the department.
Jonathan Winston, Managing Partner, said, "Monika's breadth of knowledge will be an asset to our firm, and we look forward to the added value she will bring to our clients.
:::
Harrogate-based manufacturer of medical-grade orthopedic braces, Neo G, has appointed Dan Jones as managing director.
The company confirmed the appointment by moving its offices and warehouse to larger space to accommodate its growing team and to meet growing demand from international pharmaceutical retailers including Boots, Tesco, Walgreens and CVS.
With the company since 2014, Jones will take over the CEO role from founder Paul Starkey, who will serve as chairman.
As business manager, Jones oversaw the company's significant growth.
Starkey said, "Dan has demonstrated his commitment to Neo G and our medical grade strategy. Over the past seven years he has helped define and establish the company as the number one brand in the UK and the fastest growing brand in the US.
"I'm very proud of how he's grown in the business and embraced the Neo G mantra as his own. I know he'll take Neo G to new heights, and I'll do everything I can as a as president to support all his efforts and those of the teams.
Jones added: "I am proud of what we have achieved together as a team during this time, especially during the pandemic. I look forward to continuing to work with the team to make the company even stronger in the future.
Jones' appointment as CEO follows the company's move to a completely renovated office.
Group Finance Director Chris Brookes said: "The new offices are beautiful and provide a fresh, contemporary and organized workspace.
"The new innovation room and design studio allows our in-house experts to stay at the forefront of the industry and constantly produce new orthopedic solutions."
The move to larger office and warehouse space is part of Neo G's expansion and expects to create 30 jobs over the next few years.
:::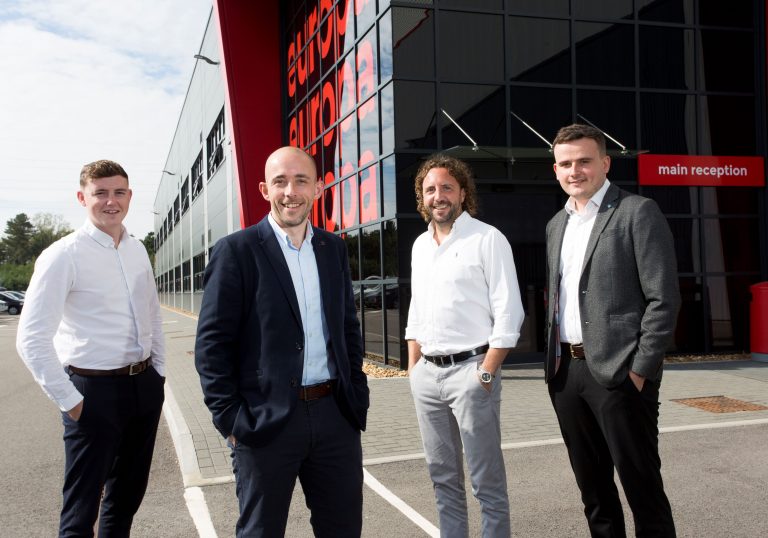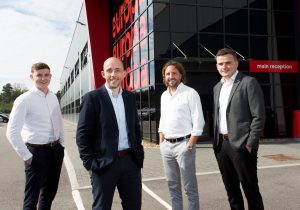 Leeds-based logistics operator Europa Worldwide Group continues to expand its European road freight division – Europa Road.
For the Europa Road branch in Wakefield, this means that a new Regional Manager and an Acting Branch Manager are now in place. Both will be based at the Navigation Court, Calder Park.
The promotion last fall of Yorkshire-born director of agency network and sales Adrian Redmile kicked off the biggest program of team and network restructuring and investment ever. 'Europa Road.
His vision is to increase the European Road Freight division's Road Account Manager sales team by spring 2022 to 80 staff.
Now, a new regional structure has just been launched. This includes the creation of a third Regional Director post, covering the Midlands region of the UK, in addition to the existing posts for the North and South.
Joe Partner has been appointed as the new regional manager for the North. He will work with Sam Hogg who has been appointed Acting Branch Manager of Wakefield.
Redmile said: "Our business forecast has identified the need to build on our strengths in the market so that we can ensure we are listening and responding to customer needs.
"This is why the organizational restructuring and investment of Europa Road is so important. The aim is to take a radical and decentralized approach, providing local support to meet local supply chain requirements; which is particularly important following the economic shocks of Covid and Brexit.
"Building a high performing team is vital in what is undoubtedly a dynamic and exciting time for the business. I look forward to working with Joe and Sam and the entire team to achieve our ambitions.
:::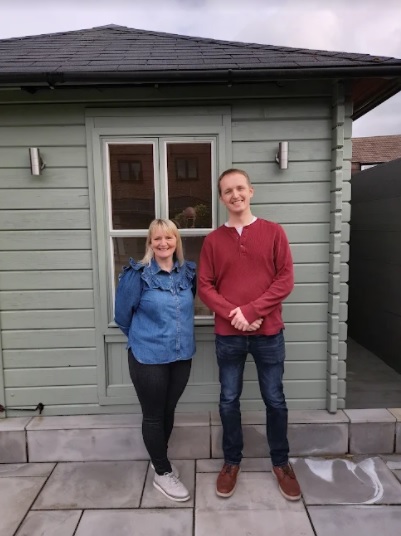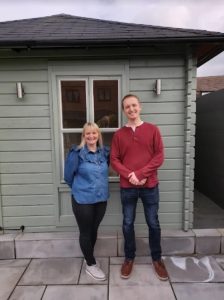 Housing organization Bedspace, which finds homes for vulnerable young people, continues its expansion into the children's residence sector with two new appointments.
Pauline O'Connar joins as a manager of a children's home with over 20 years of experience.
Having worked with children and young people with complex needs, in his previous role as manager of an Ofsted registered children's home at Derbyshire County Council, his qualifications and experience will be key in making Bedspace's first children's home a model for many. other homes in the future.
She will be joined by James McGill, assistant director of a children's home. McGill has experience working with a variety of children with different traumas and support needs, and will help Bedspace create a family-friendly and developmentally supportive environment for children.
These new additions follow the appointment of Danny Wilson as Head of Children's Residence in November 2021.
The appointments come as the organization pledges to hire 100 new staff in the North over the next two years.
O'Connar said: 'The Bedspace team has an excellent reputation for providing top-notch support and I am delighted to be part of their move into the children's residential sector.
"With 20 years of experience, I understand the importance of creating a positive and supportive environment for children and I am confident that we will be able to provide this to make a real difference for young people across the UK. "
Danny Wilson, Children's Residence Manager, said: 'Getting our first children's home organized is essential and to do this we need the best team.
"I have no doubt that Pauline and James have the passion and commitment to transforming lives that are essential to making our Children's Homes a success. I look forward to working with them and continuing to grow the team in the months to come.